We Help Businesses Grow!
Welcome to IBSA, the Home of Creative Solutions!
We are solution driven and we apply our creative thinking in coming up with customized solutions for your business needs. Our service-excellence attitude enables us to go the extra mile in pursuit to meet the needs of our clients.
What We Do Best
When it comes to solving problems, empowering people and transforming businesses we are your perfect partner.
We Are Recognized As A Top Branding Agency!
IBSA is recognized and listed with DesignRush, an international leading B2B Marketplace that ranks excelling agencies in various categories.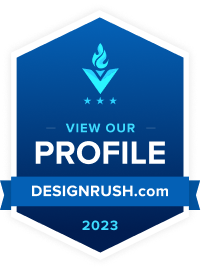 Know Who We Are
About Our Company
IBSA Management Consultants, also know as "IBSA", is an ambitious business solutions agency based in Pretoria. We help our clients build and maintain a positive and professional public image through our branding, marketing and communication expertise.
IBSA was founded on grounds of creativity, professionalism and innovation. Passionate about story telling and love working with clients that appreciate change and hard work.
In establishing IBSA, we took the approach of being dedicated to forming mutual beneficial partnerships. This means, we view you as a partner more than just being a client.
We share knowledge, tools and strategies on how to stay afloat and keep thriving in the world of business. 
All Work

/

Branding

/

Digital Marketing

/

Social Media

/

Websites
Testimonials
We are committed to service excellence and the feedback we receive from our clients encourages us to do better and better.